Manuel C. Peña-Morros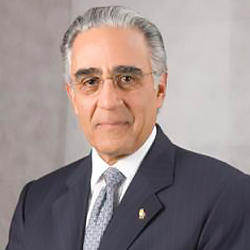 Manuel Peña-Morros has held several executive banking positions in Latin America including chairman of Banco León, executive vice president and chief operating officer for Credicorp Financial Group in Panama, and regional manager for JPMorgan Chase & Co for the Caribbean and Central America.
Peña-Morros academic studies began at Indiana Tech where he studied civil engineering for three years before switching to economics and finance. He earned a Master of Business Administration at the Inter-American University of Puerto Rico-San Germán Campus.
Peña-Morros has also served on the boards for Valores León and Seguros SURA, S.A.