Ravi R. Talwar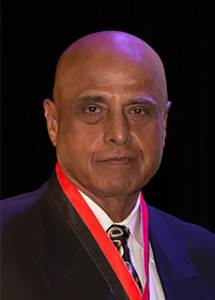 Ravi Talwar is the President and Owner of Tishler Industries, Inc. and Gate City Steel, Inc., in addition to being a SCORE mentor. Talwar has also been the President and Owner of RJ Rebar, Inc. and RTW Industries, Inc., the Managing Director of JEDCA, and the Vice President of Manufacturing for Wellman Thermal Systems, Inc.
Talwar earned a Bachelor of Science from Delhi University in India, a Bachelor of Science in Mechanical Engineering from Indiana Tech, and a Master of Science in Industrial Engineering from Purdue University.
In 2013, he was awarded an honorary degree, Doctor of Engineering, from Indiana Tech.