Emeritus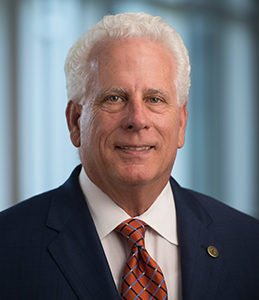 Arthur Snyder, Ed.D.
President Emeritus
email: aesnyder@indianatech.edu

Arthur E. Snyder, Ed.D., served as Indiana Tech's president from 2003 to 2017. Under his leadership, Indiana Tech experienced tremendous growth. Academic offerings expanded to include a doctoral program, as well as programs in biomedical and energy engineering, elementary education and criminal justice, among others. This, along with the development of hybrid delivery systems, contributed to enrollment growth of more than 225 percent during his tenure as president. By assembling and supporting a strong leadership team, Snyder transformed the campus culture to one of continuous improvement and learning. He implemented long-range strategic and budget planning systems and increased fundraising success, which resulted in a 400 percent increase in the endowment, all while expanding the main campus in Fort Wayne and adding multiple classroom locations around Indiana and the Midwest.
Snyder is a decorated Vietnam veteran, having served two tours with the U.S. Navy Seabees. He returned to earn an undergraduate degree from Barry University, graduating summa cum laude, and went on to earn a master's degree in business administration in strategic management. Snyder earned a doctor of education in innovation and leadership at Wilmington University.
Before joining academia, he had a 20+ year career in the telecommunications industry, rising to the position of vice president for the Data Systems Division of AT&T.