RAdm David J. Nash, P.E., F. SAME, USN (Ret.)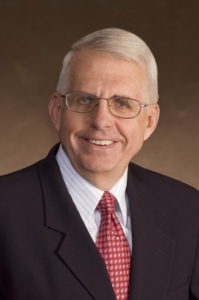 Dave Nash earned a Bachelor's Degree in Electrical Engineering from Indiana Tech and a Master of Science in Financial Management from the Naval Postgraduate School. He had a distinguished 33-year career in the U.S. Navy, rising to the rank of Rear Admiral before retiring.
During his time in the Navy, he served as the Commander of the Naval Facilities Engineering Command and Chief of the Civil Engineer Corps for the Navy, and as the Director of the Coalition Provisional Authority's Iraq Program Management Office in Baghdad, charged with the infrastructure rebuilding effort in Iraq. Nash also served as the Director of the Project and Contracting Office that oversaw the construction and non-construction projects assigned to the U.S. Army.
Nash is currently president of Sustainable Biofuels Solutions, LLC, senior vice president at MELE Associates, Inc., and president of Dave Nash and Associates.
Nash has received numerous awards including the American Society of Civil Engineers Outstanding Leaders and Projects Lifetime Award for Government and the Ted Kennedy Award for Lifetime Achievement in the Construction Industry. In 2005, he was awarded an honorary degree, Doctor of Civil Engineering, from Indiana Tech.